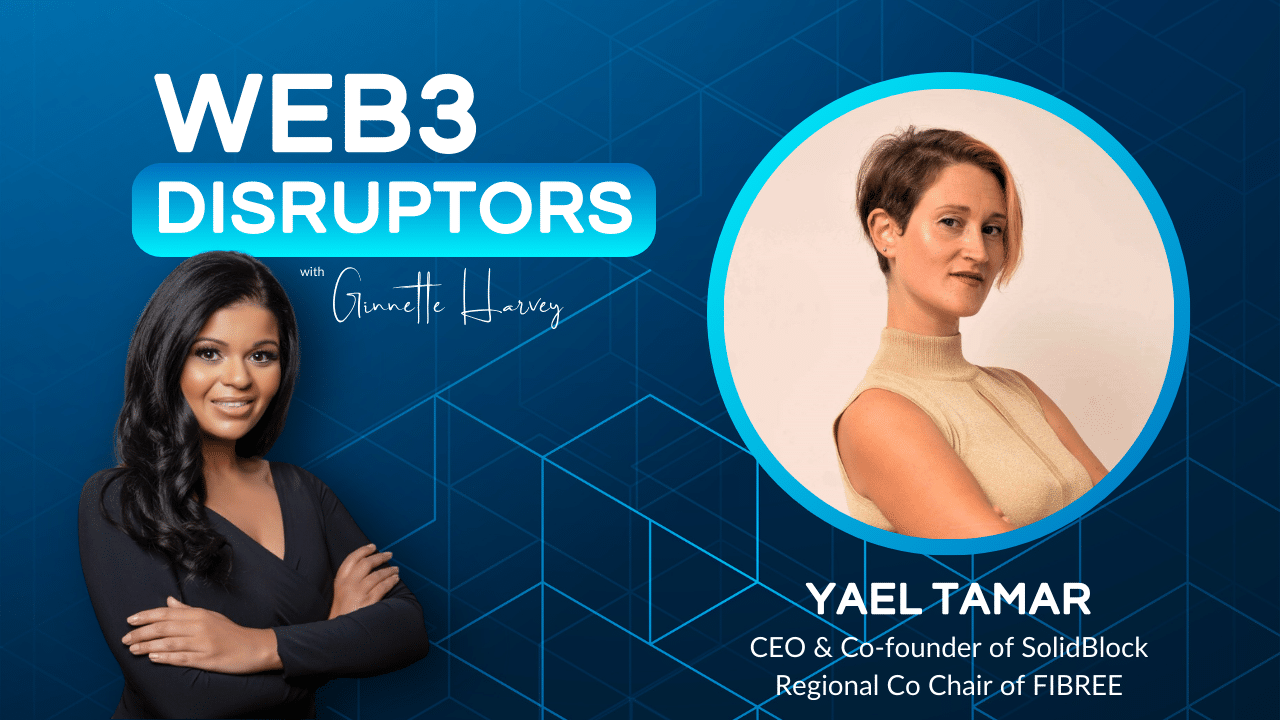 Unlocking Real Estate Investment with Tokenization – A Founder's Journey with Yael Tamar
what will you learn in this episode?
1. The Basics of Tokenization:
Get a comprehensive overview of tokenization and its impact on real-world assets, focusing on its advantages such as enhanced transparency, standardization, and the ease of appraisal and resale of investments.
2. The Roadblocks Faced by Female Founders:
The episode delves into the challenges faced by female founders in the entrepreneurial arena, especially bias during the funding process. Yael provides invaluable resources to assist fellow women entrepreneurs on their journey.
3. Overcoming Perfectionism and the Power of Saying 'No':
Yael discusses the detrimental effects of perfectionism, which women often struggle with, and shares her personal strategies for overcoming it. She emphasizes the importance of learning to say no.
—
about the guest:
Yael Tamar, the CEO and Co-founder of SolidBlock, is devoted to making property investing more accessible and transparent. With nearly two decades in the financial markets, her experience ranges from Wall Street, M&A, and private equity to financial engineering.
Yael has also co-founded successful fintech startups, a blockchain marketing company, and an acquired import/export business. As a regional co-chair at FIBREE, she contributes actively to knowledge exchange in the real estate industry. With over 50 conference speeches, the hosting of the "BlockSolid" podcast, and a comprehensive course on tokenization under her belt, she is recognized as one of the Top 25 Blockchain and Cryptocurrency Speakers and is among the 100 Most Inspirational Women in Blockchain.
—
show notes:
In this episode, Yael Tamar delves into her founder's journey and explains the transformative concept of tokenization and its impact on real estate. She envisions a future of investment opportunities characterized by transparency and inclusivity and illustrates how Blockchain and Tokenization could be the key facilitators to achieve this.
Yael also addresses the unique hurdles faced by female entrepreneurs, acknowledging the biases that women often have to overcome, particularly when it comes to securing funding. She shares her personal experiences in this arena and provides essential resources to help others navigate these challenges.
Lastly, we discuss the issue of perfectionism, a trap to which women are particularly susceptible. Yael highlights the crucial role of the ability to say no in mitigating this issue.
—
links and resources:
Yael Tamar's LinkedIn: https://www.linkedin.com/in/yaeltamar/
SolidBlock: https://solidblock.co/home/ – Prepare your real world assets for the blockchain economy. Tokenization unlocks the value of real world assets and enables lower management costs & capital flexibility.
Ginnette Harvey LinkedIn: https://www.linkedin.com/in/ginnetteharvey/
Web3 and Blockchain recruitment: https://www.bloc-haus.com/
Are you being paid fairly? Take the survey: https://www.bloc-haus.com/salary-survey/
—
time stamps:
06:15 – Real estate tokenization democratizes investing.
10:24 – Tokenization brings transparency and standardization.
19:11 – Importance of credibility for women.
20:12 – Persistence and resilience are key.
29:45 – Importance of mentorship for women.
33:11 – Focus on one thing only.
—
preview the podcast on youtube
what will you learn in this episode? 1. The concept of Web3 and its potential. You will learn about the...